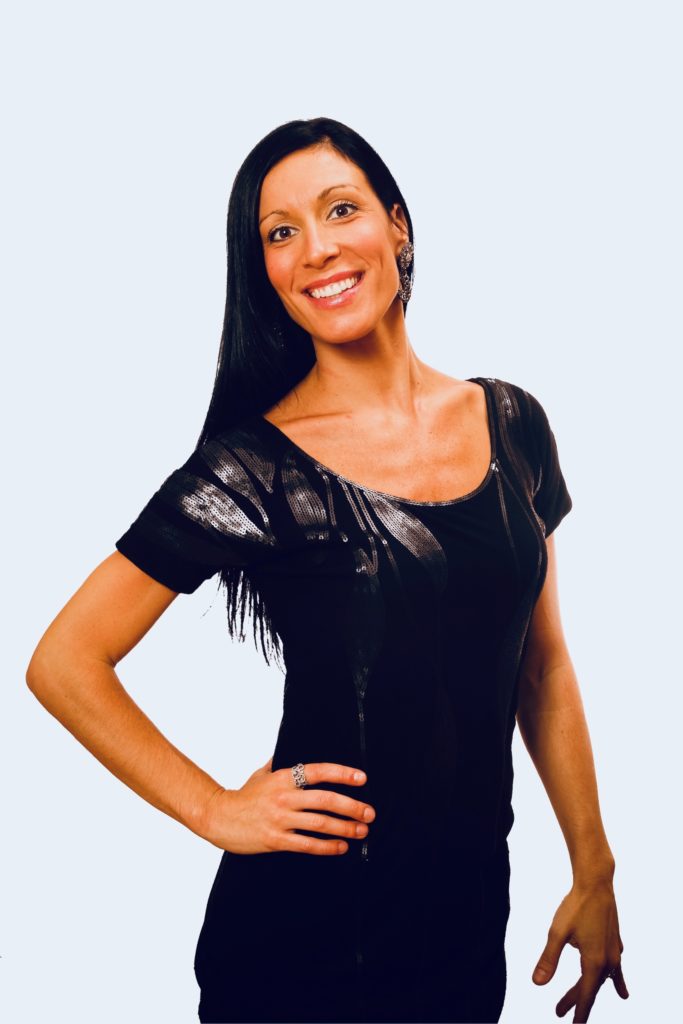 Barrett Wheeler Hildebrand
Barrett started taking dance at the age of two at her mother's studio, Nina's School of Dance, in Durham. At an early age, her love for and dedication to dance was evident. She started competing and winning overalls at National Dance Competitions at the age of five. Barrett has studied with numerous professional dancers starting with Gus Giordano, Nan Giordano, Susan Quinn Williams, and James Kelly at the Jazz Dance World Congress in Chicago. She continued her dance education with Dayna Fox, Trish Casey, Dianne Markham, and Brenda Daniels at the UNC School of the Arts. When Barrett attended Governors School in 2001, she studied from Tiffany Rhynard and Heather Mims. Barrett attended Master Classes with the late Jose Meier of Carnegie Mellon, Bernard Johnson, and Hope Boykin of Alvin Ailey Dance Theater. Barrett was selected to be a Dance Performance Major at ECU and studied with her aunt, Tommi Overcash Galaska, Joseph Carow, Galina Panova, Roger Belman, and Patti Weeks. Barrett received a BFA in Dance Performance which is a completely different major from Dance Education. Dance Performance majors are selected by the faculty and must undergo an annual faculty jury to remain in the program. Barrett was the only student at ECU to be quadruple cast in the Dance Theater Performances. She was selected to work with guest artists, Colleen Thomas of Bill Young/Colleen Thomas & Co. of NYC, Nick Pupillo of Visceral Dance Chicago, and the late Andrea Del Conte of Danza Espana NYC. Barrett was on the Executive Board of the Miss NC Scholarship Pageant and was the choreographer of the pageant from 2007-2012. Barrett also serves as a judge for several dance competitions, including Carolina Dance Masters, Inc.
Barrett's love for Wilson is evident as she continues to offer new options and opportunities to students in Wilson. Barrett has served as emcee and host of the Wilson Christmas parade, continues to work with the Miss Wilson Scholarship pageant as their director of choreography and assists local high schools with cheer and tumbling technique.
Barrett is the founder and the director of the local Company Dancers of Wilson Competitive Dance Team. In a very short time, Barrett raised the bar and her dance students went from winning average awards to winning top awards at Regional and National Competitions. Her students have won Judges Choice Awards, Highest Score Awards for the entire weekend, and Overalls.
These awards have been given in solos, duet/trios, groups, and production competition categories. Her choreography has won in multiple competitions across the state and intrigues the audience. Barrett has helped several students get accepted into college dance programs and college dance teams. Even though Barrett has the talent to perform professionally, her heart and desire is in teaching her students and watching them develop a passion for the art of dance. While all of Barrett's tributes are impressive, she instills something more important in her dancers. Barrett grew up being a part of raising a total of over $350,000 for Duke Children's Hospital with her mother's Benefit Jazz Show each year. She knows the importance in giving back to communities. Barrett spends a lot of time explaining to her students how much better it is to focus on helping others than focusing on winning. She believes that winning a trophy isn't the glory, seeing and feeling the progress is. She has influenced her students by showing her love of dance and her passion of giving back. The Company Dancers raised a total of 75,000 for Women's & Children's Services of Wilson Medical Center in only four years.
In 2013, Barrett has finally reached her life-long goal of owning and operating Brand Performing Arts Center. Committed and focused, Barrett continues to grow B-PAC into the premiere dance studio in the Wilson area. She persistently pushes for the best for her students and continues to bring innovative ideas to improve the studio and the students.
Although Barrett's love for dance is great, the only thing greater is her love for her family. Barrett married Matt Hildebrand in 2011. Matt can often be found working around the studio grounds, loading props at competition, or serving concessions at BPAC events. Since 2015, the Hildebrand family has grown to include their 4-legged big baby, Outlaw, 2 cats, a turtle, several fish, and over 10 chickens. The most important additions are their 2 precious daughters, who can be seen dancing around their mother's studio or tucked lovingly on their mother's hip while she teaches class.